Tunnel of Love at The Sanctuary Offers a Romantically Thrilling Valentine's Day Experience
Home » Blog » Oklahoma's Best Weekend Events, Oklahoma Haunts: An In Depth Look, Oklahoma Haunt News
January 23, 2018 By Wendy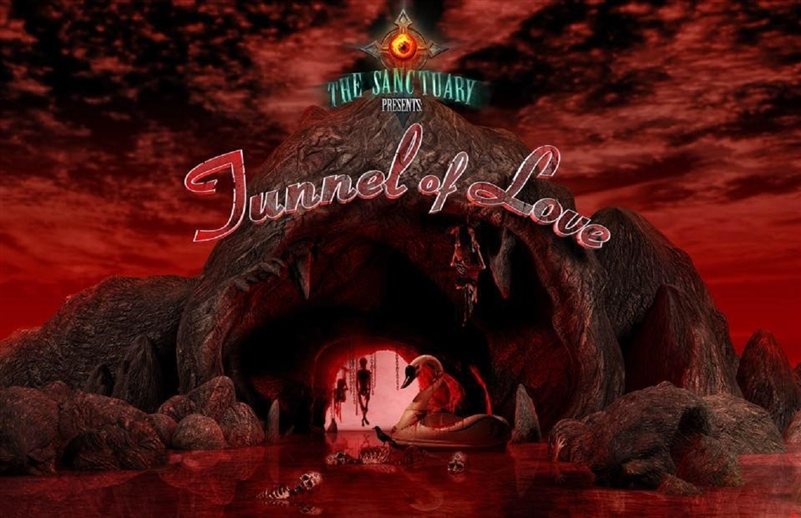 The Sanctuary Presents Tunnel of Love.
Photo by:
The Sanctuary.
Getting close to your date for Valentine's Day won't be hard when you venture into The Sanctuary's Tunnel of Love together. The Valentine's Day walk-through is a romantic adventure filled with thrills and chills as couples follow a dark passage full of scary surprises. All you'll have is each other and an LED torch lamp to navigate your way.
The Tunnel of Love at The Sanctuary runs for two days only. Book your tickets Friday, February 9th, or Saturday, February 10th, from 8PM – 11PM. General admission is $20 per person, $35 per person for a Fastpass, or $150 for a Rockstar VIP Dinner.