Oklahoma Teen's Pennywise Costume Becomes a Social Media Sensation
Home » Blog » Oklahoma's Local Halloween Fun Guide, OKHauntedHouses.com News and Updates, Oklahoma Haunt News, Halloween Headlines
November 3, 2017 By Chelsea T.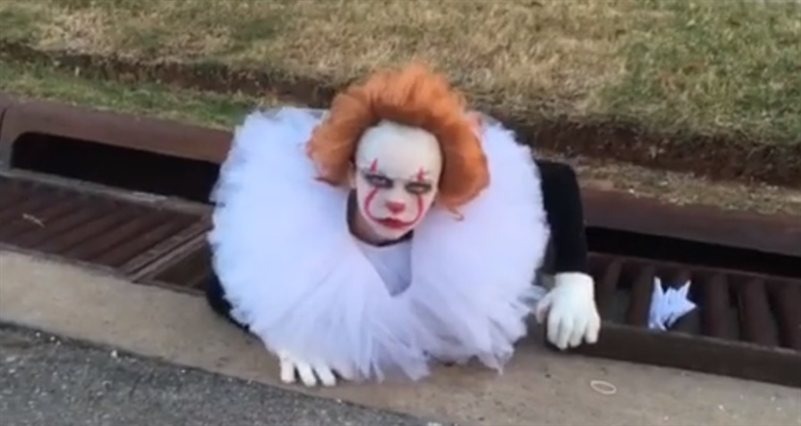 Photo by:
Lawton Grapevine via Facebook
Pennywise was a popular Halloween costume this year after the new IT film was released back in September. But one teen in Oklahoma took her Pennywise costume to the next level, and the video has gone viral.
Lawton Grapevine shared the video to their Facebook page on Tuesday, and it has received over 96,000 views in just a few days. The costume came complete with a copper red wig, eerie face makeup, and of course, that one single red balloon. Oh, and she also climbed into a sewer grate.
We're almost positive that the whole sewer grate move is what made this costume totally win Halloween this year! Check out the video below!