Don't Miss Out on 'My Vexxed Valentine' at Guthrie Haunts!
Home » Blog » Oklahoma's Best Weekend Events, OKHauntedHouses.com News and Updates, Oklahoma Haunt News
February 13, 2020 By Chelsea T.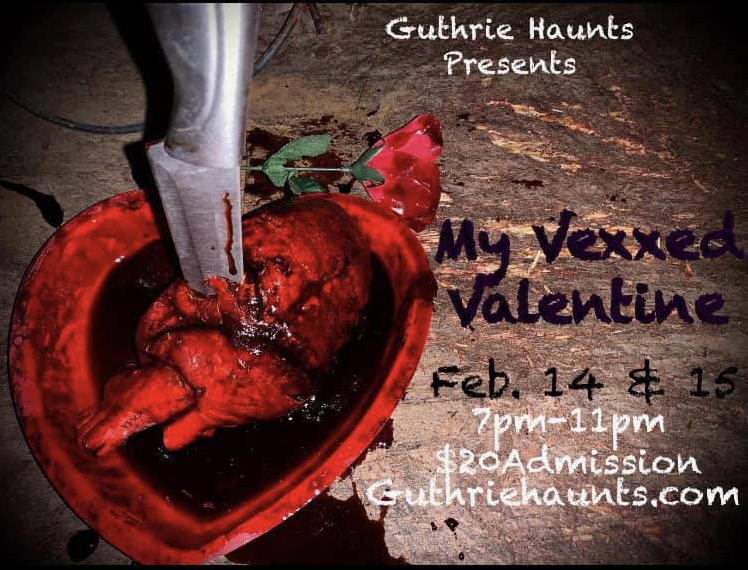 Can you take on My Vexxed Valentine at Guthrie Haunts?
Valentine's Day is tomorrow and Guthrie Haunts is opening their doors to thrill seekers to enjoy some twisted fun. Their 'My Vexxed Valentine' event will take place on Friday, February 14th and Saturday the 15th from 7:00-11:00 PM.
This special haunt event is the perfect way for Halloween lovers to get their dose of scares long before the spooky season arrives. Whether you're visiting as a couple or with friends, 'My Vexxed Valentine' will provide a terrifying night of entertainment!
Click here to purchase your tickets in advance!