Check Out What's in Store this Halloween at Guthrie Haunts Scaregrounds!
Home » Blog » Oklahoma's Best Weekend Events, Oklahoma Haunts: An In Depth Look, OKHauntedHouses.com News and Updates
July 31, 2020 By Haunt News & Press Releases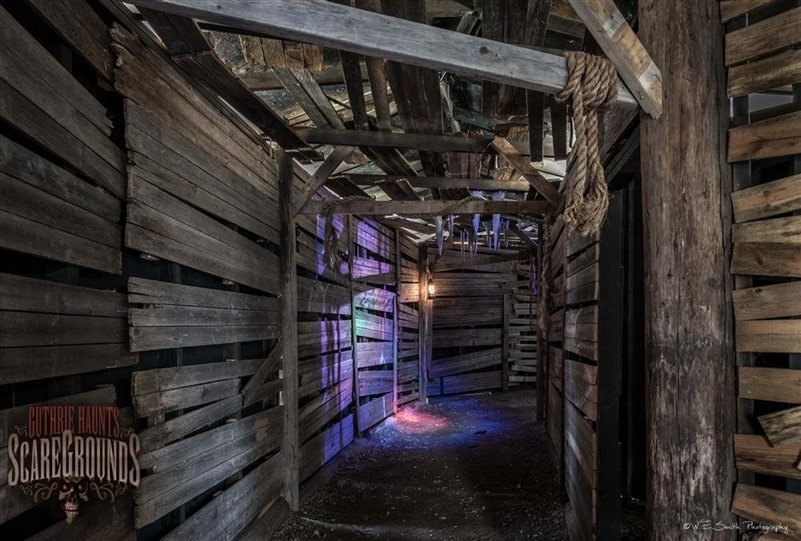 OKHauntedHouses.com recently sat down with John of Guthrie Haunts Scaregrounds, to discuss what's new at Guthrie Haunts Scaregrounds for this year's Halloween Season. Featuring over 30,000 square feet of pure terror, this haunted attraction isn't for the faint of heart. The perfect spot for thrill-seekers, Guthrie Haunts is sure to satisfy your hunger for horror.
What's new at Guthrie Haunts Scaregrounds for 2020? Do you have any new rides, attractions, or special features that Haunt Seekers should know about?
We did an entire east wing expansion this season. We are also featuring a midway area to eliminate the entry line to allow our customers a way to social distance.
What are you most excited about for the 2020 Halloween Season?
The new scenes !!!!
What differentiates Guthrie Haunts Scaregrounds from other local haunts in Oklahoma?
Well, I believe our makeup, acting, and scene designs sets us apart. We have numerous actor rehearsals all throughout the year and our Fx make up crew is always taking classes and practicing all year.
How long has Guthrie Haunts Scaregrounds been in business? Can you tell us a bit more about Guthrie Haunts Scaregrounds's history?
10 years !!!!!!!!!! We used to be 5 minutes long. Now it's 30 minutes or longer...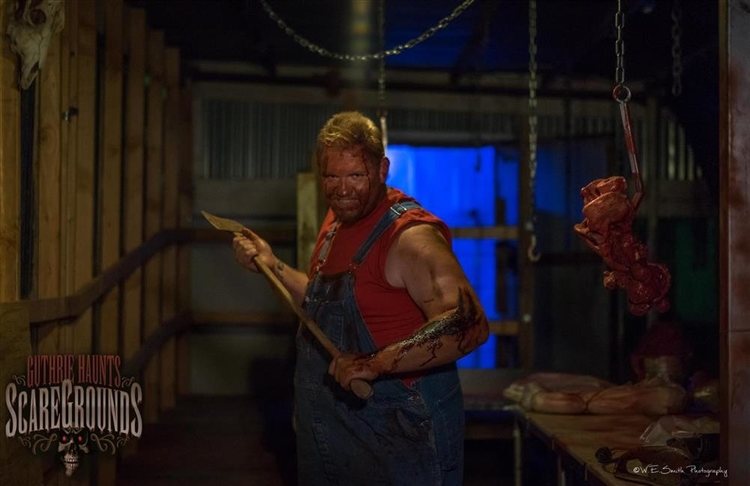 What's your favorite experience since opening Guthrie Haunts Scaregrounds?
I love the people who come back year after year and hear their comments.
How long is a typical haunt experience at Guthrie Haunts Scaregrounds from start to finish?
30-45 minutes.
On a scale from 1 to 10, how scary would you say Guthrie Haunts Scaregrounds is? Why?
10!!!!! Because of the realism in our sets.
Does Guthrie Haunts Scaregrounds's property have any real haunted history? Do you have a spooky encounter you'd like to share?
Big time ... contact Oklahoma paranormal association for a tour.